Tracks
1. Invincible
2. One love
3. Brothers In Arms
4. Comes Down Like Rain
5. Running From The Heartache
6. I'll Be There
7. Damage Is Done
8. Put Your Money Where Your Mouth Is
9. One Day At A Time
10. Just Go
11. My Everything
12. If I Fall 6:09

Band:
Jeff Scoto Soto – Lead vocals
Robert Säll – Guitar
Erik Mårtensson – Guitar, Bass, Backing vocals

Discography:
debut

Guests
Magnus Henriksson – Guitar
Robban Back – Drums
Release: 4/11-2009
Reviewed: 1/12-2009
This is the best album of the year, at least if you ask some guy who writes reviews for some magazine somewhere. It is an album that nods back towards the old and well-known and also successful genre mainly known as AOR or arena rock. And in this review we are going to check out how this flirt towards a successful past fares in today's competition.
For you who have no clue whatsoever about what this genre is or how it sounds I can tell you that known bands like Journey, Toto and the similars are part of this genre where the music is very focused on melodies but also on powerful and strong choruses that is set to take over your mind as you listen to it. So in short you might actually just say that it is very melodic rock.
W.E.T. is named by using the first letter of the three full members of the band's name. W for Work of Art which is the band of Robert Säll, Eclipse is the band of Eric Mårtensson and of course Talisman is the band of Jeff Scott Soto.
I come to think of the great songs of Journey when I hear this album and Soto states in some interview that this is how Journey could have sounded had he still been in the band or something like that.
So, as I said, this is the album of the year for my part and this is because of the great songs on it and the powerful music along with great vocals and melodies, this is a great genre but it is also a nod towards a time passed, a time when this music was very popular and sold well, this I don't think will happen when it comes to this record as music don't sell very well anymore, especially music that isn't play 24 hours a day on popular radio.
This album grabs you from the very first song to the very last song with great songs like the first single One Love and opening Invincible and also Brothers in Arms and so on all the way through the entire album. Actually it is rather impossible to select just a few fave songs as they are all great, and I mean really great.
As I said the album of the year but it is still not a full seven pointer as there is something intangible that does set down the rating somewhat. However, this hardly means that this isn't a fantastic album that you can listen to over and over again, several times.
So, in the end I can really recommend this album to anyone who really likes good and melodic music that opens up all parts of your mind, it is a truly great album and well worth the small investment that a record really is.
HHHHHHH
Label - Frontiers/Triada
Three similar bands - Journey/Toto/Talisman
Rating: HHHHHHH
Reviewer:
Daniel Källmalm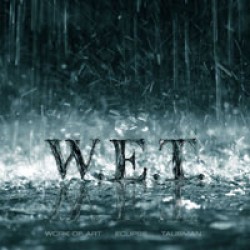 rage1.html