Tracks
1. I Love The Things You Hate
2. Born To Rock
3. Party Queen
4. Are You Ready(im Ready)
5. Only The Best Die Young
6. We Come Alive
7. Longtime Cuminý
8. Bad Boys
9. All The Little Things
10. Bigtime Party

Band:
Kastenholt - Vocals
Pelle Eliaz – Lead Guitar
Joacim Sandin - Bass
Jonas Langebro – Drums

Discography:
Enemy Lines (1989)
Cop To Con (1992)
Riding High (1996)
Attitude (2001)
Best Of Bai Bang (2006)

Guests
Ryan Roxie - Guitar

Info
Produced & mixed by Pontus Assarsson, Jörgen Ringqvist and Uffe Larsson, Anders Ringman
Mastered by Chris Lyne
Released 04/24/2009
Reviewed 05/25/2009

Links:
baibang.se
myspace
metal heaven

Are your ready? Well, are you? This is the sixth album by this rock band, according to the promo sheet, one of the finest in Sweden. They have been touring with many fine bands with the likes of Thin Lizzy, Mötley Crüe, Pretty Maids and so forth, and they have also been playing at many of the bigger European festivals such as Wacken Open Air.
I guess when mentioning some of these bands you ought to get something of a picture what this album is all about and how it may sound musically, if not you only need to look at band pictures or album cover. If you still are unable to deduct what it is all about I can say that it musically is melodic rock music with catchy choruses, cliché lyrics, and loads of energy and positive attitude.
I admit that I am usually not much of a fan of this genre, bands like Mötley Crüe stinks quite a lot in my opinion but there is something about this bands. They musically do what they are supposed to, I fins myself somewhat happier when listening to this album. Strangely enough it is something so strange as a good glam rock album or whatever. All the time I listen to this I find myself enjoying this album.
It all starts with a strong opening track that is called I Love the Things You Hate which sets a tone for the rest of the record to live up to, and it sure does that. All songs are quite powerful and good, however the finishing track Bigtime Party is the best one and it is just as the title indicates it is something of a bigtime party to listen to. The track is so powerful it makes me wish for more music but that would probably just destroy the record.
This is a boring genre where most bands are dull and unimaginative, when they release one boring album after another, this band comes up with something fresh and interesting with loads of energy and power also with songs that actually does what the rest of the genre is supposed to do, it makes one a bit happier and brings loads of energy to the listener, almost like a bigtime party actually.
With many good songs and a fresh perspective on a dull watered out genre, not many reviewer will probably agree with me but why should I care about what they say and why should you, after all it is up to us judge for ourselves. I judge this record to be better than most I have heard from the genre, are you ready for it?
HHHHHHH
Label - Metal Heaven/Sound Pollution
Three similar bands - Mötley Crüe/Poison/Kiss
Rating: HHHHHHH
Reviewer:
Daniel Källmalm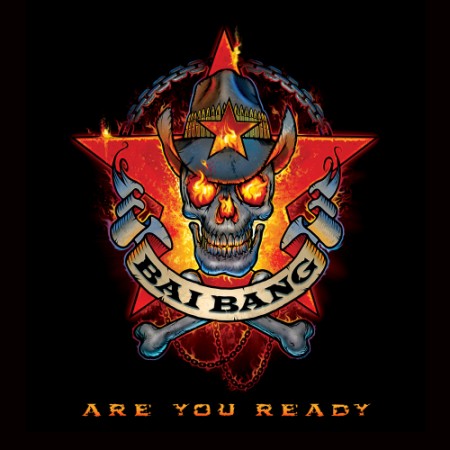 rage1.html