Tracks
1. Clean thy Pipes
2. The Plague is You
3. Go Grey
4. Diamonds
5. Line em' Up
6. Hate Song
7. Quill Driver
8. Retool
9. Sidewalk Supertrip
10. Rectify
11. No Hands Bar
12. Meat Show
13. Horse

Band:
Willy (V,G)
Krille (G)
Robert (B)
Tommie Rocker (D)

Discography:
Debut

Guests
Christer Carlsson (G)
Marie Kellerman (V,Piano)
Tobias Lindell (Piano)
Tommy Hansson (Strings arr.)
Gothenburgh Opera House (Strings)

Info
Recorded at Bohus Studios
Produced & Mixed by Tobias Lindell
Mastered by Vlado Meller, NYC

Links:
aggressivechill.com
myspace

These Swedes are maybe hoping to become Americans, one may guess that anyway and you will maybe know why when I'm done rambling about it. They are also afraid to be known by their full names, they only list their first in the credits, kind of odd but then Labÿrinth named themselves by pseudonyms on their early albums, and this is after all a debut with all that commends.
Musically we are listening to a band that is clearly inspired by the American style rock music, a genre I'm not too familiar with though. It is heavy and powerful, not that fast paced but steadily solid riffing with emphasis on the heavy. But it isn't all heavy, it has melodic touches as well, female guest singing on some of the tracks and the use of string also adds more dynamics and depth to the musical scenery.
I was a bit doubtful about this to begin with, I was ready to bring out the chainsaw for sure and then just leave the knees when I was done sawing. That was my first impression and as you know, first impressions are hard to wipe away but not for me since I am not like others. The second and third and a few times more it felt like a little doubtful okay, but always improving in my mind and I gave it more and more goes before writing and coming to this opinion. As I write this review I have come to a point where the next listen-through doesn't add anything new, it is just repetition and that is the right point to pen the thoughts down in this review.
The songs are quite even in quality, two stand out to my mind, the opening Clean thy Pipes is really good and sets a standard the rest of the record struggle to cope with and it doesn't succeed unfortunately. One more song etches itself into the mind of me, Hate Song it is called and it is another powerful hymn that lifts the material. The rest of the songs are quite the same and feel mostly like a mass of shapelessness except for parts where the strings and female vocals show up, there the material lifts up a level.
Mainly this is of high quality and anyone into bands like Takida, Smeer or House of Shakira and maybe Nickleback and the similars will probably like this very well, it is surely of higher quality than the first band I mentioned.
Chilled aggression and raw power mixed with some melody can perhaps be called repressed aggression. This is a debut of a quality that is quite high and promises more chilled aggression to come in the future which may prove interesting for this band.
HHHHHHH
Label - Held Music/Triada
Three similar bands - Smeer/House of Shakira/Takida
Rating: HHHHHHH
Reviewer:
Daniel Källmalm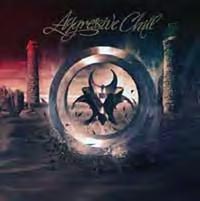 rage1.html