Label: HMMR Records/Cargo Records/Rock'n'Growl
Three similar bands: Warlock/
Doro
/Heart
Rating:
HHHHHHH
(5/7)
Reviewer:
Daniel Källmalm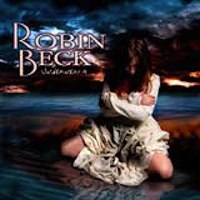 Tracks
1. Wrecking Ball
2. Aint That Just Like Love
3. Sprain
4. Underneath
5. Catfight
6. Check Your Attitude
7. Burnin Me Down
8. Perfect Storm
9. Ya Can't Figth Love
10. I Swear The Nights
11. Follow You

Band:
Lead vocals: Robin Beck
Guitars : James Christian, Jimi Bell, Glen Burtnik, Tommy Denander
Bass : James Christian
Keys : Jeff Batter, James Christian
Drums : BJ Zampa
Backings : Robin Beck, Fiona, Liv Beck, James Christian

Discography:
Sweet Talk (1979)
Trouble or Nothin' (1989)
Can't Get Off (1994)
Wonderland (2003)
Do You Miss Me (2005)
Livin' on a Dream (2007)
Trouble or Nothing - 20th Anniversary Edition (2009)
The Great Escape (2011)

Guests:

Info:
Produced and Mixed by James Christian
Studio : Dream Beam Studios, West Palm Beach Florida
Mastering : Curtis Key Music, N.Y., N.Y.
Cover & Album Design : Richard J Jones
Photography : Tara Kobel & Samii Stoloff
Released 2013-08-15
Reviewed 2013-08-20
Links:
robinbeckrocks.com
myspace
youtube
last-fm



I doubt that Robin Beck is an unknown quantity to anyone having listened to music for a while, after all she has had some great success and sold millions. Now she is back with a new album called Underneath on which we see many great musicians featured and also contributing to the songwriting of the album. Eleven tracks and 41 minutes of melodic rock/AOR is what we will get according to the press information. We also get a lovely album cover artwork and lots of musical experience rolled into one package. The question is then if they pull off doing what Robin Beck claims they have done, an album you want to play again and again.
The music is certainly in a style that lends itself to repeat plays with melodic rock music that has many catchy choruses and of course some amazing vocals. I love these kinds of female vocalist who may not sing the most beautiful ever but their passion is amazing. Lets just say that the vocal work is perfect. And the production is excellent as well being both modern nice and polished yet a bit classic eighties with a dirty edge, I think it sounds like female fronted rock should sound. And the songs show a decent variation, of course it is on the classical rock theme so don't expect a wide gamut of musical colours. I think that if you want to claim that this album is lacking in any regard I think originality is that regard as it is sometimes déjà vu of the third kind. But of course it is really well made such and I don't think you can claim that they are plagiarising anymore than every other AOR/Melodic rock band that is active today. It is a genre where originality is quite hard to achieve.
But is it anything to check out? well, I think it always depends on what your preferences are but let us pretend that you like music and not Endstille or their peers, then you will like this album and you will like it a lot. It has a great edge and the songs are strong all the way through and I have to agree with Robin in that it is an album you want to play over and over again. I really enjoy this album. I have to point out though that it lacks a bit in the originality department which is why the rating stays on five instead of six, it is hard to claim it to be a timeless classic when it offers nothing we haven't already heard before and will relate to some other band or album when hearing it. I know this may seem a bit harsh but I have to look at all aspects when reviewing music, I still know I like this album and it will probably be partnering me when I drive longer journeys in my car even in the future.
Best on the album is Catfight, the opening track Wrecking Ball and Perfect Storm, these are really memorable. But I will not say that any track is anything but very good, I think Sprain is a bit dreary though but still an okay track. The title track is another one that I really enjoy just to mention some more tracks. So to summarise I would say that this stumbles on the edges and just falls short of the elusive six point mark, but it is nevertheless a strongly recommended album for anyone who likes great rock music.
HHHHHHH