One Man Army and the Undead Quartet
The Dark Epic
Tracks
1. Stitch
2. The Zombie Syndrome
3. Inside The Head Of God
4. Sandman Apocalypse
5. The Pleasures Of Slavery
6. Skeletons Of Rose Hall
7. Devil's Harlot
8. Dark Epic
9. How I Love To Kill You

Band:
Johan Lindstrand - The Voice
Mikael Lagerblad - Lead guitar
Mattias Bolander - Rhythm guitar
Marek Dobrowolski - Drums
Robert Axelsson - Bass

Diskography:
When Hatred Comes to Life (2005)(EP)
21st Century Killing Machine (2006)
Christmas for the Lobotomizer (2006)(EP)
Error in Evolution (2007)
Grim Tales (2008)

Info
Produced by Jonas Kjellgren and the Army at Black Lounge Studio, Schweden
Mix and mastering by Jonas Kjellgren


Released 25/2-2011
Reviewed 6/3-2011

Links:
onemanarmyband.com
myspace
massacre
Just so you know, a quote from the promo information: "The Dark Epic... is scheduled to be released February 25 – 2011 on Massacre Records. Buy or die!!" what more is there to say?
Well, I had more. So here it goes, and with a very early note when getting this album was that the artwork promised something much more interesting than its predecessor that was really not that appreciated, it was said to be good but it was not interesting and quite forgetful. This new dark epic at least has a much more interesting record cover to show for it with its red colour and a dark, menacing looking fellow in a black hat which seem to indicate that there is an evil coming in a very dark epic.
Musically this album is quite similar to the record cover, it feels dark and menacing in its sound and the musical style. Vocals are growling all the way through and the nine songs make for just over 48 minutes of music. I should also point out that it is quite heavy and aggressive, some might even call it epic.
It can be said to be a dark epic speaking of evil things to come while its predecessor spoke of grim tales long since passed. The sound on this new album is a bit darker and also with a more aggressive sound than the predecessor, it also has a better looking cover which I think I have already said. The man on the cover also looks more terrifying than the monster on the one before. Maybe the menacing looking cover would indicate something that is also more interesting than the predecessor which was a good album but it did not attract the attention of our reviewer, now with this album the one manned army might just have found the right path.
It is once again well-produced, this time it is darker than before it is also heavier than the one before. Thing is though that it is also as interesting as before. It means of course that it really does not manage to attract my attention, it goes on and then ends, more or less. I think its main problem is that it is too long, over 48 minutes of death metal with no real variation is more bothersome and migraine making than it is good and mighty. It may be well made but the problem with too long albums is that the songs float together into one big mess when you no longer manage to separate and keep track of the subtle differences between the songs.
I wouldn't say that this record is bad but neither is it particularly good, it has just too little variation and even though I with this album like the one before it felt like a higher rating at times it still feels as though my interest for it just dies in the end and it is also hurting the record I play after this one since the monotone feel doesn't have time to go away and therefore I have to keep selecting different albums to play following this album in order to be fair to those albums. I think the 48 minutes is the biggest problem, musically it is quite good, well produced and everything. I am however, quite sure that real fans of death metal will like this.
In the end though, my opinion is not really important in this case as you probably recall the exhortation in the beginning, BUY IT OR DIE! there is nothing I can say that change that fact, remember that.
HHHHHHH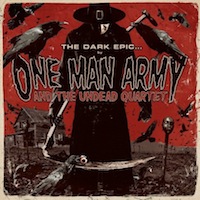 rage1.html