Therapy?
Were Here to the End
Tracks
Disc1:
1. Screamager
2. Sister
3. Turn
4. Enjoy The Struggle
5. DLAMF
6. Stories
7. Meat Abstract
8. Exiles
9. Skyward
10. Moment Of Clarity
11. Sprung
12. Neck Freak
13. Diane
14. Potato Junkie
15. Dancing W Manson
16. If It Kills Me
17. Rust
Disc2:
1. Nausea
2. Knives
3. Nowhere
4. Evil Elvis
5. Epilepsy
6. Rain Hits Concrete
7. Our White Noise
8. Opal Mantra
9. Fantasy Bag
10. Church Of Noise
11. The head That Tried To Strangle Itself
12. Polar Bear
13. Crooked Timber
14. Punishment Kiss
15. Trigger Inside
16. Innocent X
17. Die Laughing
18. Isolation
19. Teethgrinder

Band:
Andy Cairns (Guitar, Vocals)
Michael (Bass)
Neil (Drums)

Discography:
Crooked Timber (2009)
One Cure Fits All (2006)
Never Apologise Never Explain (2004)
High Anxiety (2003)
Shameless (2001)
So Much For The Ten Year Plan (2000)
Suicide Pact—You First (1999)
Semi-Detached (1998)
Infernal Love (1995)
Troublegum (1994)
Nurse (1992)
Pleasure Death (1992)
Babyteeth (1991)

Guests:


Info

Released 5/11-2010
Reviewed 20/12-2010

Links:
therapyquestionmark.co.uk
myspace
youtube
globalmusic

Irish rockers of Therapy? are releasing their first live album in their long career. They said they had waited for the right moment to release and record a live album, and what better time than the twentieth anniversary for the band? Therapy? Questionmark? well, I can not really see a better time really, I think it is wise to release live albums few and far between which is exactly what you can say about Therapy? so far at least.
This live album is on two discs and has thirty six tracks from all through the band's career and all albums as far as I know, I am not really that into this band so I do not really know for sure but that is what I have read.
Musically it is quite straight rock music with some love for melodies, at least that is what I have heard on the live album and what little I have heard in studio versions from the band which stretches all the way to one track, the title one from the latest album. That is what it is at least for me, another thing is that the band seem to have quite a bit of energy in their performance. Another thing that strikes me as a listener is the power this band has over the crowds visiting their show, at least the three shows in London where this one is recorded during march this year.
I think this is quite alright actually for a live album, it does not feel as an unnecessary live album which many live albums feel like. It is well made with a lot of energy and it has some decent songs, I can say for sure it is a worthy celebration of twenty years for the band and I am really sure the fans will really enjoy this.
I think this is quite good but it takes a bit of time to get through it and even though there are quite some moments that grabs me with the album but in the end I find myself unfulfilled with what I have just heard. It feels like something of a wasted time in the end, but then again I am not really a fan and that is a personal view of this album and I am sure the fans will like it much more.
There are some more problems than all the tracks and the time it takes to get through, it is quite obvious that all the tracks are not from the same show, it is noticed by some strange pauses and some stuff like that. Sure this is a bit of nitpicking but the problems are there and they annoy me a bit.
So to sum up a long record in a short sentance, it is for the fans and more or less only so and I doubt it will be anything that wins the band any new fans.
HHHHHHH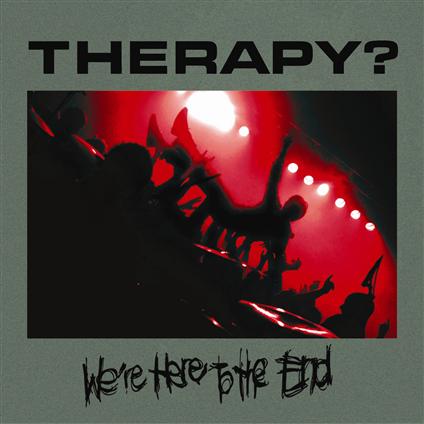 rage1.html