Tracks
1. I Hate!
2. Save Your Soul
3. Deaf, Dumb & Blind
4. Wounded Knee
5. Me, Myself & I
6. Welcome (to My Revolution)
7. Yeah Right!!?
8. Set Me Free
9. I Don't Care (who You Are)
10. Lost

Band:
Johan Widerberg – vocals
Mikael Delén – bass
Mikael Johannesson – guitar
Jens Frank – drums

Discography:
Debut

Guests:


Info

Released 25/6-2010
Reviewed 24/8-2010

Links:
lovehandles.se
myspace

Sometimes a band comes around just like that straight out of nowhere with a fantastic album that will turn your views of music upside down. A band that did this thing this year was Eluveitie with their amazing album, that was completely unexpected for me really. Unfortunately LoveHandles are not any of those band and their debut album is not one of those album, not even close really.
Not that they are a bad band in any way, it is just that they make no impression whatsoever, it is like you didn't hear anything when you played the album to the end. I cannot really remember any of the tracks of the album, this despite the fact that I have heard it fifteen times the last two weeks and as late a just over an hour ago and still it is all blank when I try to remember anything off the record.
Musically it is hardrock according to the standard measure with the guitar lines that is common there, the typical sound and lyrics and the typical tempo and choruses. If you look you see that I cannot name any similar band, it is not because there aren't any, it is because I cannot remember any of those bands either, maybe you can say it is a revamp of Kiss or something similar, then you have a rough picture.
I don't think this is a bad album, it is just that fact that it is impossible to remember the tracks, sure I can recall parts of the spoken word parts of the first track and those are completely stupid and ridiculous even though the band think they are funny I guess.
On the record there is no real good song, on the other hand we can turn it around and it works the other way as well, there is no real bad song either. I guess that the word insignificant is appropriate for this record.
Not really a fun record and now I have forgotten it, LoveWho?
HHHHHHH
Label - Lipservice/Sound Pollution
Three similar bands - //
Rating: HHHHHHH
Reviewer:
Daniel Källmalm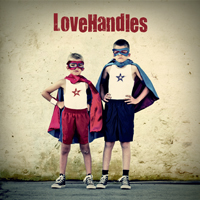 rage1.html