Joan Jett and the Blackhearts
Greatest Hits
Tracks
Disc 1
1. Cherry Bomb
2. You Drive Me Wild
3. School Days
4. Love Is Pain
5. Bad Reputation
6. You Don't Know What You've Done
7. I want You
8. I Love Rock N' Roll
9. (I'm Gonna) Run Away
10. Crimson And Clover
Disc 2
1. Do you Wanna Touch Me (Oh yeah)
2. The French Song
3. Everyday People
4. Fake Friends
5. Light Of Day
6. I Hate Myself For Loving You
7. Backlash
8. Activity Grrrl
9. Love Is All Around
10. Androgynous
11. A.C.D.C

Band:
Joan Jett with different musicians

Discography:
1980 – Joan Jett
1981 – Bad Reputation
1981 – I Love Rock 'N' Roll
1983 – Album
1984 – Glorious Results of a Misspent Youth
1986 – Good Music
1988 – Up Your Alley
1990 – The Hit List
1991 – Notorious
1994 – Pure and Simple
2004 – Naked
2006 – Sinner

Guests:
Too many to track

Info
Varying producer depending on which album the songs are from
Released 12/3-2010
Reviewed 30/3-2010
One of the first ladies of Rock'n'Roll, and with first I mean biggest and best or something in that style, maybe one of the most important. Joan Jett is of course someone we all have heard about. This is of course a best of record which is something I don't really approve of since they are just a lazy way to make money. This record has some old songs of the Blackhearts time, and some re-recorded Runaways stuff and one previously unreleased song.
Sometimes however, Best of records serves as a document of a successful career like in this case, don't really know how many best of records Joan has released but if this is the only one then it is an excellent choice to release, if they have already three or something it is just junk. Well anyways, there are more to this than just best of, some of the tracks are from the movie about the Runaways, the band Joan co-founded before she went solo under her own name.
Musically it is the traditional style rock'n'roll with a flair of the eighties. The sound and production is rather uniform but varies a little depending on the record from which the song is taken, but you can not really say any of it sound too dated, of course you hear that some of them are a bit old.
This record consist of two discs and 21 songs where all the hits from this career are represented, all from the all time superclassic I Love Rock'n'Roll to some of the newer stuff and unreleased material which is a good mix of songs and the two discs are rather bearable even though I would have preferred the record to be more compact, which of course means that I would have liked just one disc with all the best tracks.
Already from the get go with the opening track Cherry Bomb from 1984 you get into this cavalcade of very good to excellent rockin' tracks. I think most of you who like this kind of music will enjoy this record.
Still, I feel a tad reluctant to recommend a best of record to anyone, especially if you own record by Joan Jett already but it is a good collection of songs from an excellent career in the rockin' industry.
So in the end there is just one thing to say and that is: Joan Jett is rockin' hard.
HHHHHHH
Follow the link to the album site to the left
Label - Blackheart
Three similar bands - The Runaways/Heart/Vixen
Rating: HHHHHHH
Reviewer:
Daniel Källmalm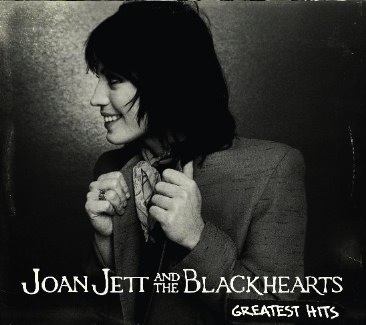 rage1.html